Creating a Transfer Community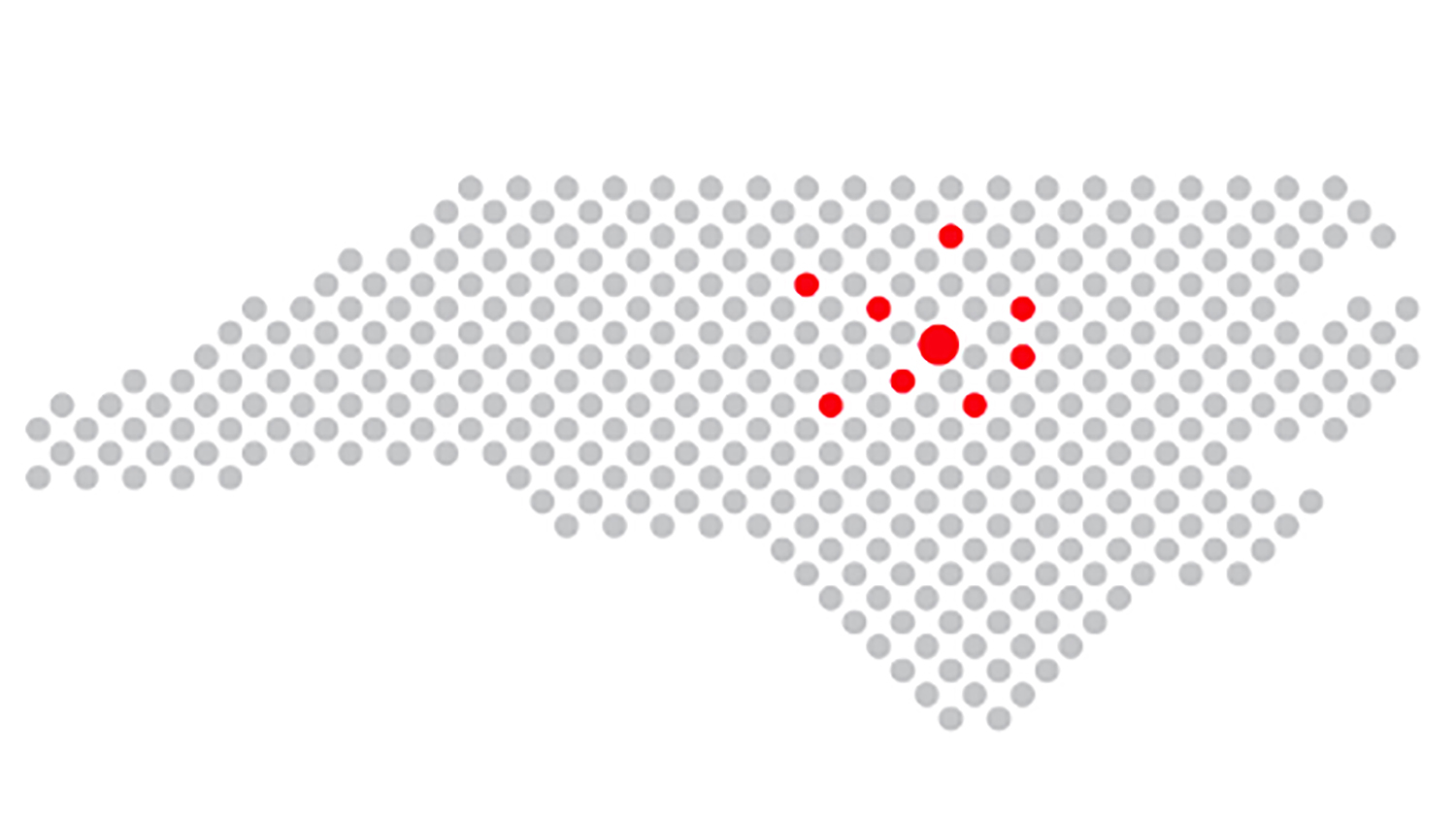 NC State welcomes nearly 1,700 transfer students to campus each year, and a new program aims to increase that number. The Community College Collaboration (C3) is a new dual-admission, dual-enrollment transfer program between the university and eight community college partners.
C3 provides a pathway to NC State for students from rural counties and low-to-moderate-income backgrounds. Students in C3 are guaranteed admission to NC State after earning their associate degree at Alamance, Central Carolina, Durham Technical, Johnston, Nash, Vance-Granville, Wake Technical or Wilson Community College.
"C3 students have the advantage of knowing they are part of the NC State community while taking courses at the community college level," said John Bakken, dean of curriculum support at Wake Tech. "The students can see how their courses apply to their four year degree, and they are provided specific guidance for a smooth transition. Community colleges also provide students the opportunity to pursue a quality education with the benefits of a lower tuition."
The program is open to students upon completion of high school or to community college students who have completed less than 30 credit hours of college work. Once admitted, students get up to three years to complete their associate degree, and are dually-enrolled at NC State as a non-degree studies student. Access in addition to a commitment to student success makes C3 stand out among transfer programs.
"Coming to NC State can be overwhelming with the size of campus and academic options available," said Martha Harmening, C3's director. "We want to provide students with every tool available to ensure success at the community college and university levels, and to make the transition between the two as seamless as possible."
Admitted C3 students receive access to an NC State academic advisor, who will gauge a student's academic interests, help with course planning and ensure that all community college courses will transfer to a university program. These students also may engage with all NC State online advising, course planning and degree audit tools to make timely progress toward a degree. As dual-enrollment students, those in the C3 program may take select courses at NC State or via distance education without paying additional tuition.
"Community college students are more likely to be non-traditional students balancing the demands of family, jobs and classes," said Harmening. "By working with our academic advisors and utilizing our suite of resources, C3 students can maximize their financial aid, decrease their debt and create a roadmap to success from the moment they're admitted into the program."
The reciprocal nature of C3 also serves to benefit students in the program. C3 and NC State representatives will regularly visit partner community colleges throughout the academic year to meet with students. Likewise, community college students will come to campus for networking activities and programs to ease the transition to NC State.
At partner institutions, community college advisors are matched with students to make sure that registration is a smooth process. They also help ensure all courses taken fit into both the community college's program and the student's chosen program at NC State.
"For students focused on transferring to NC State, we talk about why they want to transfer there, their strengths and weaknesses, and how to best represent their goals and personalities on the application," said Lora Witcher, biology instructor and C3 liaison at Central Carolina Community College. "If they are accepted into the C3 program, they will work with someone on our C3 team for advising as well as an NC State advisor. For the students and myself, the contact with an NC State advisor is definitely a highlight of the program!"
Applications for the inaugural C3 cohort are open until October 15, 2018, with a goal of admitting 120 students. This cohort will matriculate to NC State in the fall of 2020, though some students may arrive that spring semester.
"Community college is increasingly becoming a starting point for many students seeking to obtain a four-year degree," said Harmening. "We want to give those students a solid option for gaining a degree from NC State by surrounding them with the right resources from day one."