Summer Behind the Scenes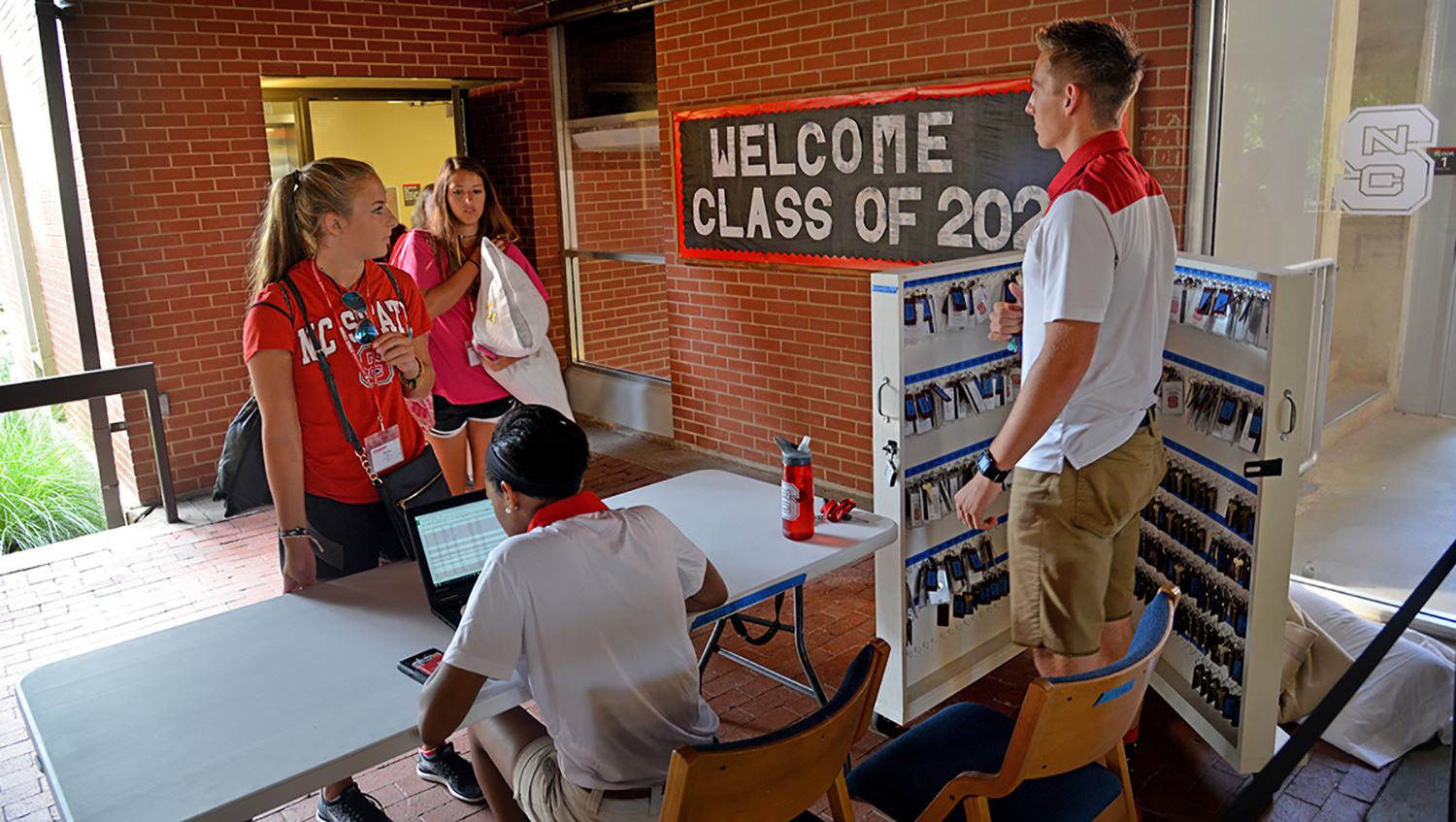 Even after the academic year ends, NC State remains a hub for activity. Thousands of visitors come to campus each summer for New Student Orientations, summer camps, conferences and more.
This summer, New Student Programs will host 25 orientation sessions, with up to 300 students per session in attendance. University Housing will help coordinate more than 120 summer camps and conferences, with more than 13,000 attendees. Many staff and faculty work behind the scenes year-round to make summer a success at NC State.
New Student Orientation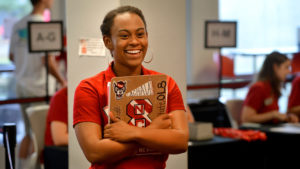 New Student Orientation programs encompass two-day sessions for first-year students and a one-day program for transfer students. These programs introduce NC State's rich history and traditions, share valuable campus resources and help participants establish a foundation for success. Orientation leaders help new students and their families envision the day-to-day life of NC State from a student perspective, and give them an opportunity to reflect on how the experience will differ from high school or a previous higher education setting.
Of course, that's just the finished product. Planning for these sessions begins at the end of the previous summer, with the final calendar set before NC State's open house in October.
"Our process starts with assessing and evaluating the current summer's orientations, brainstorming with campus partners and setting the next summer's direction," said Michael Coombes, director of New Student Programs. "We work closely with each college on their individual sessions, and coordinate with other campus entities on housing, dining, parking, room reservations and setups, and more."
On a typical orientation day, nearly 100 faculty and staff members present at information sessions, advise students and implement behind-the-scenes logistics. Countless other staff coordinate new student experiences in residence halls, dining facilities and student centers.
The outcome of all this hard work includes small group and breakout sessions covering academic resources, navigating campus and co-curricular engagement. Families of new students also get to participate in sessions with each other, department representatives and orientation leaders. All of the activity and discussions serve to set students up for success.
"While there may be more than 20 New Student and Family Orientation sessions each summer, each day that students and their families arrive on campus is a new beginning," said Cameron Hill, associate director of New Student Programs. "It is important to our staff and campus community that we give students and families an experience filled with excitement and our passion for our work, to give new students the best start possible."
Summer Camps and Conferences
In addition to orientation sessions, a variety of camp and conference programs take place on campus each summer. This includes youth academic and athletic programs, leadership development seminars, college recruitment programs geared toward underrepresented populations, adult professional and continuing education workshops, and research projects — the number of participants per 2018 summer program ranges from six to more than 2,100. NC State departments and units host many of these programs, but private organizations also engage on campus due to the university's excellent facilities and available resources.
NC State's Conference Services office in University Housing starts planning summer programs with partners during the previous fall. The office serves as a one-stop-shop for conference and camp organizers, offering coordination for resources including housing, dining, catering, meeting and recreation space, and transportation. Faculty, staff, and NC State students serve as camp counselors and small group leaders, in administrative roles and as facilitators for continuing education programs.
NC State's summer camps and other programs also help create a pipeline of future students for the university. Some programs encourage historically underrepresented populations to consider higher education, with NC State as one option. Other programs sponsored by specific colleges and divisions give campers a one-on-one experience working alongside faculty and staff in classrooms and labs.
"Many people assume that summers are quiet on campus, but between conference operations and facilities improvements, that couldn't be further from the truth," said Dylan Morris, assistant director for Conference Services. "Over the eleven week summer season, NC State will host approximately 14,000 guests, most of whom will eat, sleep, learn and play on campus. When students return in August, they may never know just how busy their classrooms and residence halls have been over the summer."