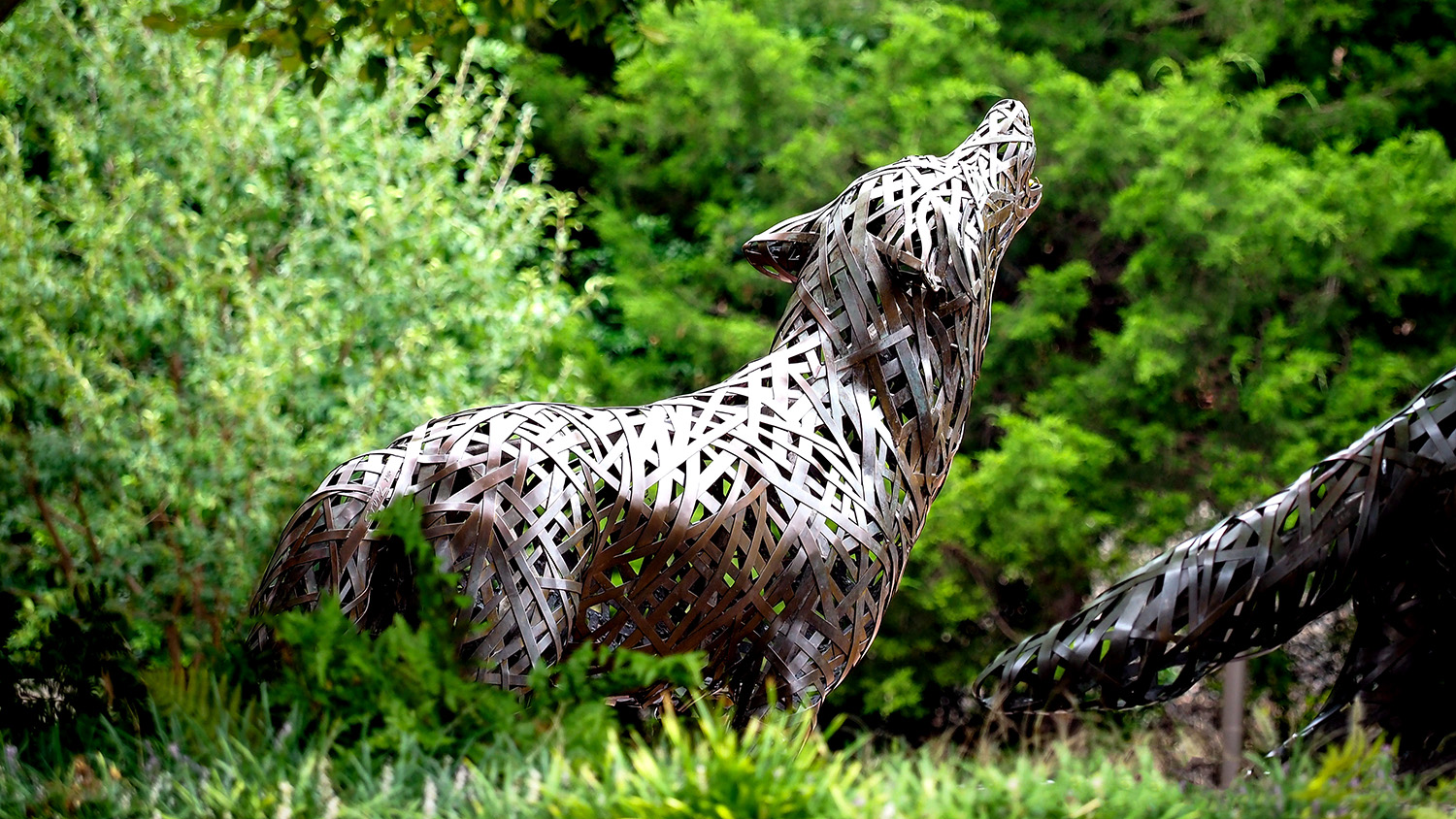 Both the Office of Faculty Affairs (OFA) and the Office of Faculty Development (OFD) helped NC State faculty in professional development for more than 10 years. During that time, their shared ideals strengthened each other's efforts, bringing about the realization that they would work even more effectively together.
On July 1, the Office of Faculty Affairs and the Office of Faculty Development merged to form the Office for Faculty Excellence. The new office aims to provide support and guidance to all NC State faculty, fostering and facilitating professional success and growth.
Coming Together
"The Offices of Faculty Affairs and Faculty Development have always worked closely together, and this merger is a way to formalize our shared goals to support our faculty members' success in all aspects of their work," said Katharine Stewart, senior vice provost for faculty and academic affairs. "I'm grateful every day to have the opportunity to work with the members of the OFE team — their professionalism, expertise, and dedication to NC State's faculty is inspiring.
The evolution of the unit has been underway since OFD was formed in 2010. The growth of the offices necessitated further coordination of leadership and professional development efforts.
"That we have reached a point where this merger makes sense is a testament to the leadership of Dr. Stewart and Dr. Chapman," said Jonathan Holloway, OFE program coordinator. "And it is a very public demonstration of the trust Provost Arden has placed in them and the office."
Another goal for the merger is to alleviate any confusion created by the separation of the former offices. OFD and OFA shared a budget, met together for biweekly staff meetings, and held signature events together. Staff in the offices found that faculty weren't always sure which office they should work with, but that didn't matter as long as faculty were getting the services they needed.
What's Next
In the near-term, almost everything will stay the same for faculty. They will be able to contact the same people they have been used to engaging with, and visit the same websites they have used in the past. With the merger, faculty may see new faces in OFE in the near future as the office continues to expand its service portfolio. 
"This merger will allow us to place more emphasis on leadership programming at the university," said Diane Chapman, OFE director. "It is a reexamination of career-spanning leadership for faculty, and we want to ensure they are strategically equipped for success, regardless of the amount of time they've been at NC State."
Communications from the office will also grow. The OFE weekly newsletter will begin to focus more on faculty affairs, including information about RPT, PTR, policy changes, awards deadlines and more. The office will also launch a new, unified web presence later this year to provide further support for faculty needs.
One event of high interest, the annual New Faculty Orientation, will continue its tradition of excellence in helping faculty become familiar with all things NC State. This year OFE is retaining the majority of the delivery of resources and information to be online. There will also be two online synchronous components — a meet and greet with the chancellor, provost, deans and department heads on August 11 and  on August 12 – a Faculty Chat Cafe to answer questions and clarify information. An in-person reception will be held at The Point on the evening of August 12.
"Faculty should know that even as our offerings expand to cover the full scope of faculty work, our commitment to teaching and learning is not going to change," said Holloway. "We see it as central to the university's mission and central to our work as an office."