Director of the Shelton Leadership Center to Retire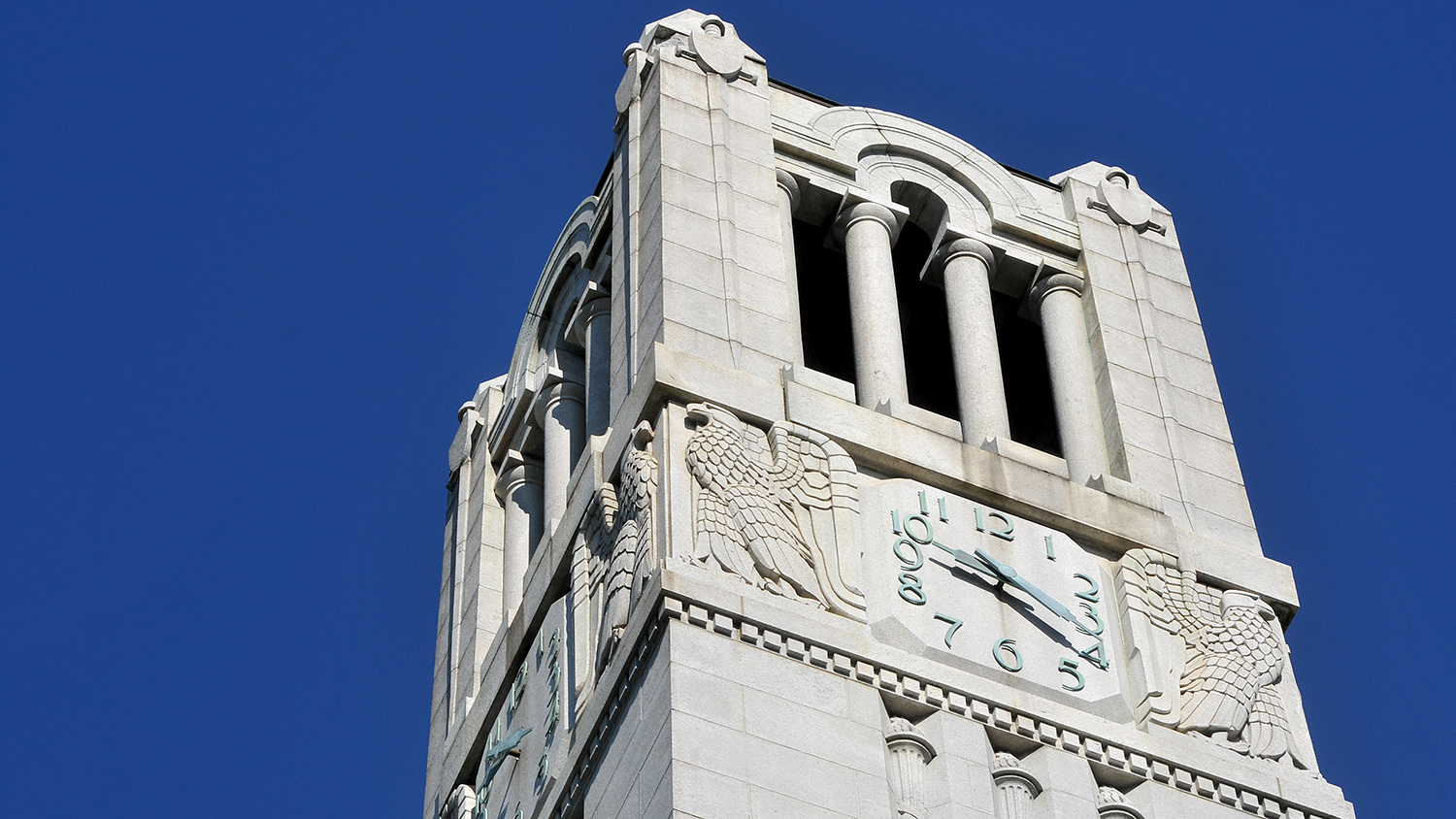 Director of the Shelton Leadership Center Barbara Mulkey has announced that she will retire effective May 1.
As director, Mulkey helps fulfill the Shelton Leadership Center's mission to develop the next generation of values-based leaders. She also oversees personalized educational and hands-on outreach programs for professionals, college students and pre-college students.
"I strongly believe that every student at NC State can benefit as a person and in their future professional career by exposure to all that the center has to offer," said Mulkey. "I am extremely fortunate to have the privilege of serving NC State on so many levels over the years. I do feel, however, that my service as director of the Shelton Leadership Center has had the greatest positive impact at NC State of all my work for the university."
Over the past five years, Mulkey has positioned the Shelton Leadership Center for both immediate and future impact. She has overseen the development of a short- and long-range strategy for the center, defining four primary areas of focus and putting a branding and reorganization plan into place to reflect those focus areas. 
Additionally, she has served as a bridge between the center and external business partners. Her work has resulted in stronger corporate relationships; a larger number of individuals and corporations open to internships and mentoring; a more diversely talented and engaged Board of Advisors; and the creation of the General's Cabinet to assist the center with sustainability of programs through various endowments.
"Barbara's character and leadership style embody the five values of the Shelton Leadership Center: honesty, integrity, diversity, social responsibility and compassion," said Executive Vice Chancellor and Provost Warwick Arden. "Her commitment to the continued success of our students and the entire NC State community is something for which we will be forever grateful." 
Prior to joining NC State, Mulkey's career was in the field of civil and structural engineering. In 1993 she founded Mulkey Engineers & Consultants, Inc., an engineering consulting firm. The company made the list of Top 500 Engineering Companies nationally multiple times under her leadership. Today she is heralded as one of the most respected transportation experts in the state, as evidenced by her induction into the North Carolina Transportation Hall of Fame. 
Mulkey has served as the chair of NC State's Board of Trustees and as vice chair of the university's Board of Visitors. She has also served in multiple roles with the premier organization that represents engineering companies, The American Council of Engineering Companies, including as president of the state affiliate's board of directors and as national director. In addition, she was named a fellow by the American Society of Civil Engineers. Mulkey currently serves as a member of the Research Triangle Foundation Board of Directors, and also serves as chairwoman of the Triangle Universities Center for Advanced Studies, Inc. Board. She received her Bachelor of Science and her master's degree in civil engineering from NC State.
"Barbara is a tremendous leader who has been a longtime and tireless supporter of NC State. Her leadership and commitment – from serving as vice chair on the university's Board of Visitors, to chair of the Board or Trustees, and most recently as Director of the Shelton Leadership Center – have elevated NC State to new levels of success," said Chancellor Randy Woodson. "The Shelton Leadership Center will continue to thrive due to her influence, and our university is able to Think and Do on the highest level due to her selfless dedication. We wish Barbara the best in her retirement."
Arden said an announcement will be made soon about the future leadership of the Shelton Leadership Center.