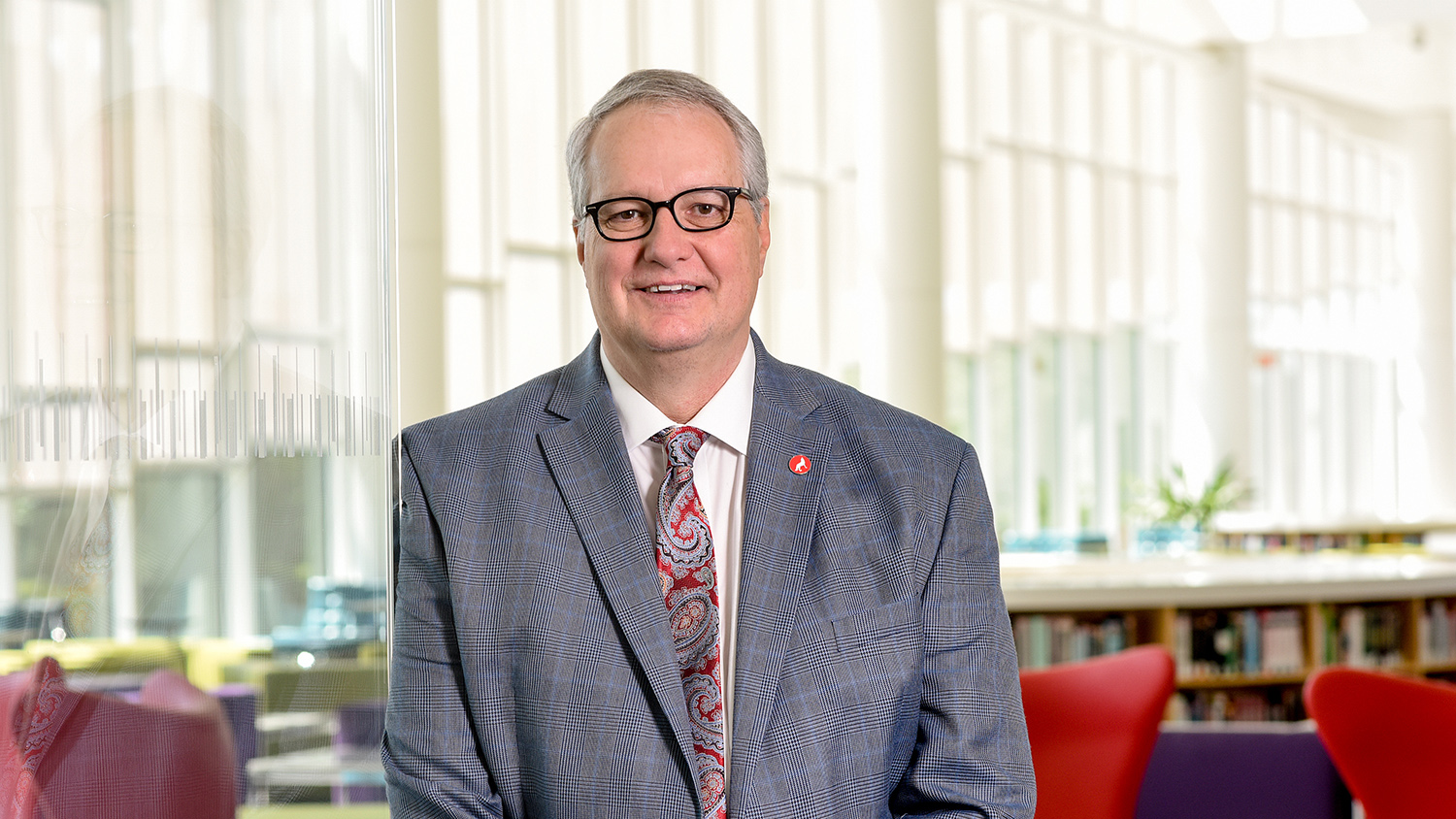 Dear faculty and staff,
2020 turned out much different than any of us could have ever imagined. You've experienced more than your fair share of hardships, both personally and professionally, and navigated through the COVID-19 pandemic, racial injustice, a challenging election season and more.
That being said, we still have much to be thankful for as the year draws to a close. On December 4, we celebrated our first virtual commencement ceremony, celebrating the class of 2020. This year, 9,127 students became alumni, earning 9,643 degrees. This includes graduates from the ages of 19 to 76, from 72 different countries.
They could not have made it to the turning of their tassels without your hard work, perseverance and dedication to excellence in all areas of university life. Now, they're ready to take their Think and Do attitudes out into a world that desperately needs their knowledge, creativity and compassion. As they do, we're also preparing to welcome new and returning students to campus for the spring 2021 semester.
Additionally, we've evolved as a university, and we're seeing the results to prove the strength of our mission and vision. Money ranked NC State the No. 1 best public college in North Carolina; we're in the top 1% of universities worldwide, and U.S. News & World Report ranks us the No. 6 best value among public universities nationally. Ten faculty members have also been elected fellows of the American Association for the Advancement of Science, the largest class of AAAS fellows from NC State since the university was founded in 1887.
We'll take this momentum into working on NC State's next strategic plan, which will guide our university over the next decade. In light of that, we have prepared a high-level executive summary of NC State's proposed 2021-2030 vision, values and strategic plan goals for campus community review and feedback. Together, we can continue to engage in the challenges the world places at the university's doorstep, and create opportunities to make NC State, our nation and world a better place.
I want to wish each and every one of you a holiday season filled with peace and rest, and a happy new year.
To keep up with all academic and faculty- or staff-related developments, follow @NCStateProvost on Twitter.
Until next time,
Warwick Arden
Executive Vice Chancellor and Provost