Pack Hacks for Faculty: Inclusive Teaching Online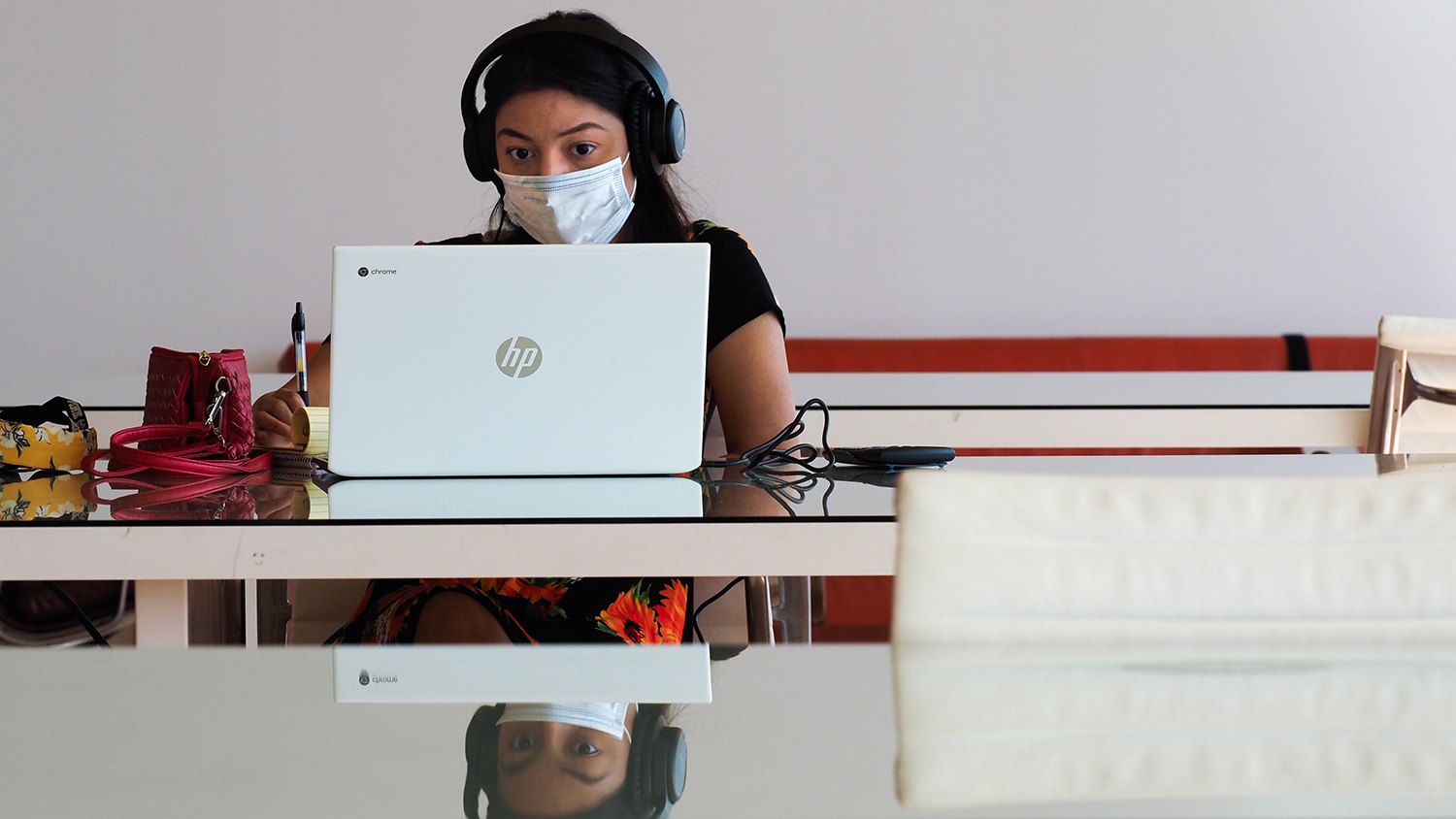 Welcome back to Pack Hacks for Faculty. Each month, a member of the NC State faculty will provide quick tips, advice and other insight to facilitate your teaching, research, scholarship or engagement activities. If you are interested in making a submission for a future Pack Hacks for Faculty, please review our submission guidelines and contact provost-communications@ncsu.edu if you have questions.
This month, Maru Gonzalez, assistant professor and extension specialist in the Department of Agriculture and Human Sciences in the College of Agriculture and Life Sciences, talks about the integration of inclusive teaching methods into online learning.
Inclusive Teaching Online
From a pedagogical perspective, inclusive teaching is accessible, critically grounded, student-centered and reflective. Educators who center inclusive teaching in their classrooms take into account the learning, mobility and linguistic needs of all learners, as well as the ways in which identity, culture and lived experiences shape the educational lens of each student. Here are some ways faculty can embrace inclusive teaching.
Educate Yourself
Working to make one's pedagogy more inclusive is both a process and a goal. Educators should therefore continuously seek opportunities for professional development. The university's Office of Faculty Development (OFD) is a good place to start. I especially recommend OFD's Inclusive Teaching Certification for those seeking to strengthen their knowledge, skills, and dispositions in this area. 
The Office for Institutional Equity and Diversity provides a variety of programs and initiatives to improve inclusive teaching and houses the African American Cultural Center, the Women's Center, the GLBT Center and Multicultural Student Affairs. NC State's IT Accessibility Coordinator Crystal Tenan is also a valuable resource for ensuring online learning is accessible to students with disabilities.
Recognize Online Opportunities
Online teaching and learning can present new opportunities to make your "classroom" even more accessible. To maximize accessibility in an online setting, it's important to incorporate activities that suit various learning styles. These can include breakout rooms, reflective journals, collaborative group projects, discussion forums that allow for text and video responses, and use of third-party tools such as Padlet. 
Talk with Students About Inclusivity
Addressing matters of diversity, equity and inclusion in the classroom has never been more important, particularly given the current socio-political climate. As educators, it is our shared responsibility to meet this moment with a willingness to listen and learn, and an urgency to act. Yet while talking about diversity, equity and inclusion is important and necessary, it is not simply a box to check off. Rather, we must seek opportunities to center diversity, equity and inclusion into our teaching and continuously interrogate the ways in which our biases inform our practice and impact students' learning.
Elevate Others
I teach in the Youth, Family, and Community Sciences Program, an online master's program offered through the Department of Agricultural and Human Sciences. In addition to the activities described above, I strive to incorporate counter-narratives into my courses in order to amplify the voices, stories, and experiences of people and communities whose stories are often misrepresented or entirely dismissed from mainstream discourses. I also encourage students to move from awareness of diversity, equity, and inclusion to action by assigning a Virtual Awareness Campaign, in which students implement and measure the impact of an action(s) aimed at raising awareness of a social justice issue facing youth and/or families. 
Keep Communication Two-Way
Another simple but intentional way I integrate inclusive teaching into my classroom is by consistently asking students for feedback. For example, at the beginning of the semester, I assign a brief reflection activity, asking students what inhibits and enriches their learning. This is a low-stakes way to help maximize student learning while affording me the time to make necessary adaptations. Midterm evaluations offer another valuable opportunity to assess students' needs while giving them agency in their individual learning process. 
Maru Gonzalez is an assistant professor and extension specialist in the Department of Agriculture and Human Sciences in the College of Agriculture and Life Sciences. She can be reached at mgonza22@ncsu.edu.