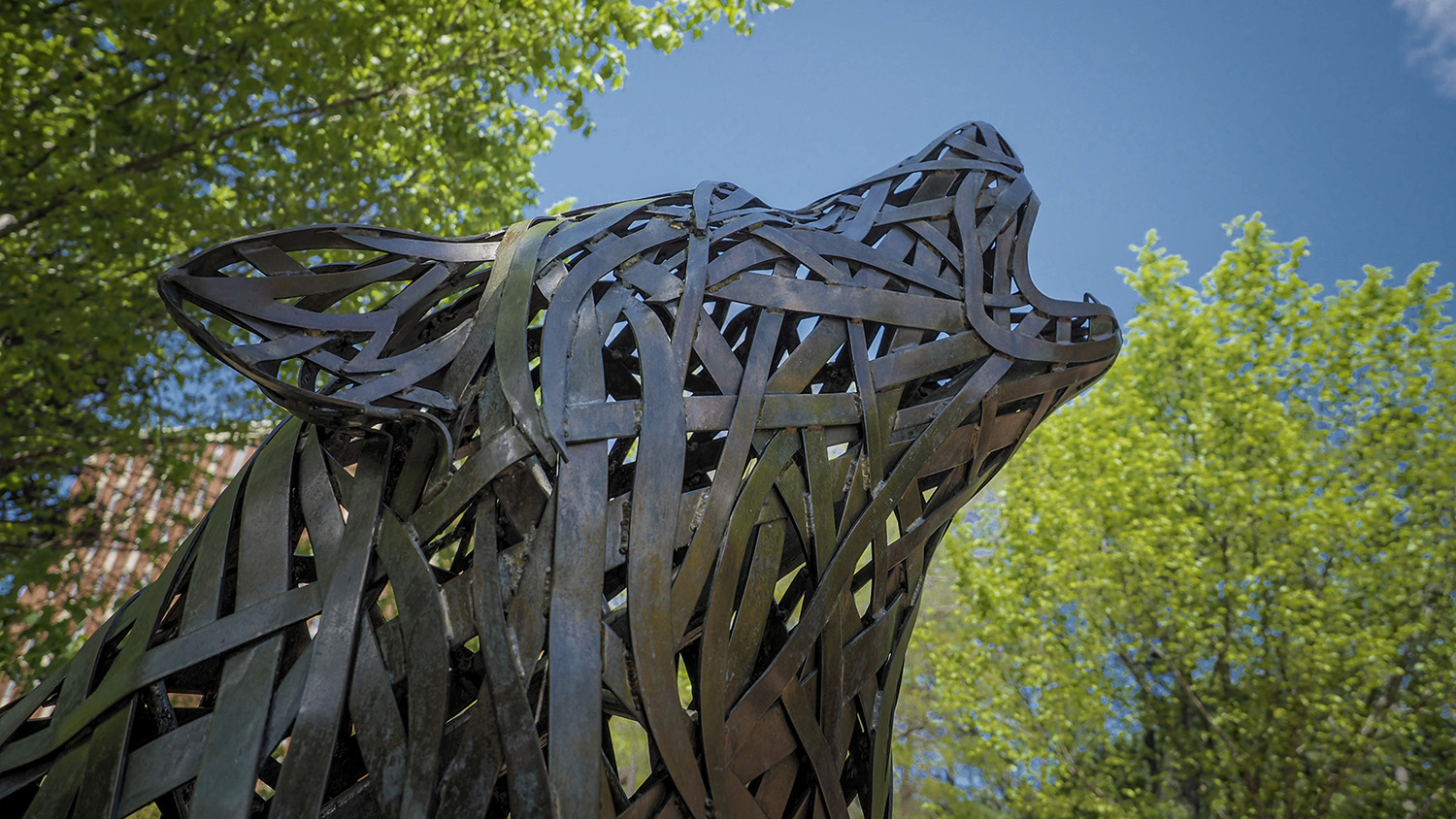 Many events in 2020 brought issues of systemic racism and injustice to the forefront of the American consciousness. In response to these issues, the NC State community continues to strive to create a campus that promotes the fundamental values of equity, inclusivity and allyship, and is taking immediate steps to know and do better.
Upcoming Events and Initiatives
NC State's Racial Equity Summit, taking place Oct. 15, is one of several initiatives announced by Chancellor Woodson this summer. The summit will provide a much-needed opportunity for engagement; it will be a place to build community and to gather input from invited faculty, staff, students, community members and alumni on how we can work to improve racial equity at NC State and help ensure the campus community moves forward, together. The university wants to share a vision of a more inclusive, diverse and welcoming community where all can succeed and thrive. This will be just the first dialogue event in what will be a committed, long-term effort.

At the UNC System level, additional activities are taking place to address racial equity, including upcoming racial equity town halls for faculty, staff and students that are currently open for registration. 
For the past 20 years, the Equal Opportunity Institute program has educated hundreds of NC State staff, faculty and students. Beginning in 2020-21, the program has been redesigned and relaunched as the Inclusive Excellence Certificate to better meet today's diversity education needs.

In the program, participants examine several aspects of diversity and inclusion and gain skills that will increase their effectiveness in creating workplaces and classrooms that exemplify inclusive excellence. The initial cohort for the Inclusive Excellence Certificate is already filled to capacity, but anyone who did not secure a place in the initial cohort will have additional opportunities to enroll in future semesters. 
In addition to immediate actions, ongoing advocacy and education are imperative to making the vision for NC State's future a reality for all.
Continued Education
There are several ways for faculty and staff to better educate themselves on the need for racial equity and diversity on campus. Many units, including the Office for Institutional Equity and Diversity, have been working since summer to launch additional diversity, equity and inclusion training opportunities for faculty, staff and students. 
OIED offers a Resources page that provides numerous educational materials as well as many voluntary educational opportunities that can help. Faculty, staff and students can take workshops, listen to webinars and podcasts, and read books to educate themselves, as it's important to continue one's learning and growth in these areas. 
A diversity, equity and inclusion (DEI) component has been added to the professional development section of all EHRA and SHRA annual performance plans. The new required university DEI training can fulfill this component, but faculty and staff are encouraged to go beyond this requirement. Cultural competence is a continuous, life-long process as demographics change and culture evolves.

Besides these important educational experiences for faculty and staff, there are many other ways for faculty and staff to get involved, from joining a committee to attending a program or event, connecting with OIED staff, subscribing to the Diversity Digest or following and engaging with OIED on Instagram, Facebook, Twitter or LinkedIn. Additionally, OIED is currently running a survey to find out more about how the campus community interacts with diversity-focused communications.
Encouraging Advocacy
Advocacy is an essential part of the work necessary to move toward racial equity, and marginalized groups cannot be expected to be responsible to undertake this work on their own.
Anyone who truly desires to be an advocate must do the following: watch, listen and learn. Before speaking or acting on an issue, try to fully understand a situation, as being uninformed is a major stumbling block even with the best of intentions. 
Members of underrepresented or marginalized groups have an understanding that others might not have. Those who have not personally experienced the impact of underrepresentation or marginalization may need to let others lead the way and support them quietly until the need to speak out becomes clear. Being an ally in the work of equity and inclusion takes self-education and self-awareness.

Another important part of advocacy is using one's time and talents to support others. NC State's campus community centers – the African American Cultural Center, GLBT Center, Multicultural Student Affairs and the Women's Center – present a range of opportunities to get involved in campus advocacy.
Ongoing Efforts
Faculty, staff and students can stay up-to-date on university-wide diversity initiatives through an expanded diversity portal. This includes new diversity, equity and inclusion training opportunities, responses to student petitions, NC State's inclusion in the SEA Change initiative, updates on the university's long-term strategic planning work that includes the Advancing Inclusion and Well-Being to Enhance Excellence task force and information about the new Extraordinary Opportunity Scholarship Initiative.