NC State Honors Outstanding Faculty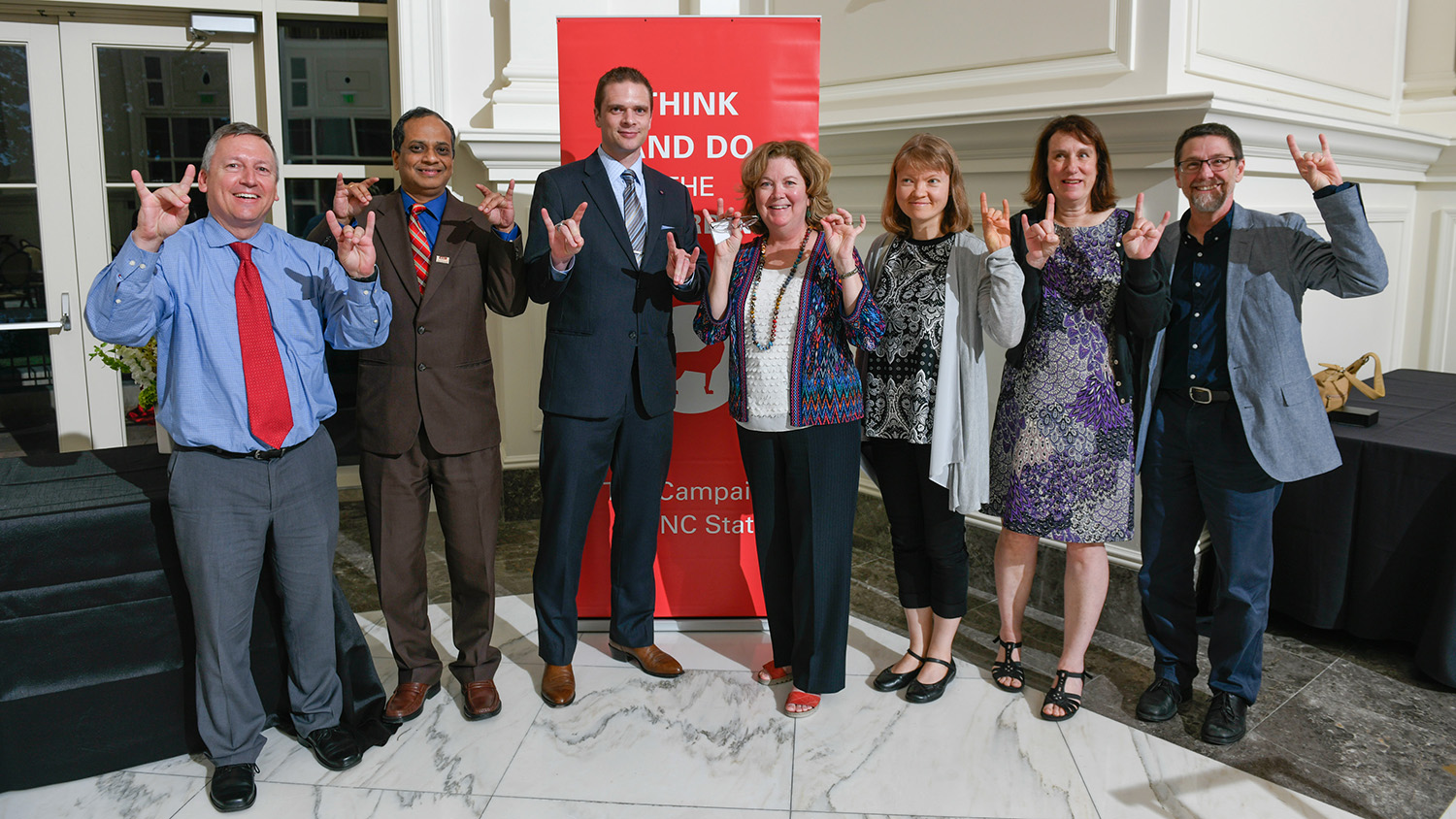 NC State honored more than 30 faculty members for their outstanding contributions to the university community in teaching, research and engagement during the 2019 Celebration of Faculty Excellence on May 1.
The annual event honors faculty who have won prestigious state, national and international awards and created new knowledge and advancements in their respective disciplines.
Chancellor Randy Woodson presented the Alexander Quarles Holladay Medal for Excellence, NC State's highest award recognizing faculty achievement.
The 2019 honorees were:
Donald Bitzer

, Distinguished University Professor, Department of Computer Science

Youngsoo (Richard) Kim

, Jimmy D. Clark Distinguished University Professor in Civil, Construction and Environmental Engineering
Five NC State Board of Trustees members — Jimmy Clark, Tom Cabaniss, Jim Harrell III, Susan Ward and Emma Carter — assisted in the presentation.
Patrick Rand was recognized for receiving the University of North Carolina Board of Governors Award for Excellence in Teaching, the most prestigious award given to faculty for teaching excellence. Rand, who joined the faculty in 1977, is a professor of architecture in the College of Design. He teaches architectural design studios, a thesis preparation seminar, architectural construction systems, and architectural detailing and innovative materials seminars. In his courses, Rand focuses on the relationship between design and building technologies. He is one of NC State's first recipients of a Fulbright Distinguished Chair Award. Rand is currently researching and teaching in Finland as a result of his Fulbright award.
Walt Wolfram, William C. Friday Distinguished University Professor in the Department of English, won the 2018 Gov. James E. Holshouser Jr. Award for Excellence in Public Service. The Holshouser Award is given to one UNC System faculty member each year who "exemplifies public service toward improving the quality of life for all North Carolinians." Wolfram is one of the nation's foremost scholars on social and ethnic dialects and African American vernacular English.
Provost Arden also recognized the following honored faculty:
2019 marks the eighth year of the Celebration of Faculty Excellence. In recognition of all honored faculty, the university will light the Memorial Belltower red for the night on May 8.