December 2018 Announcements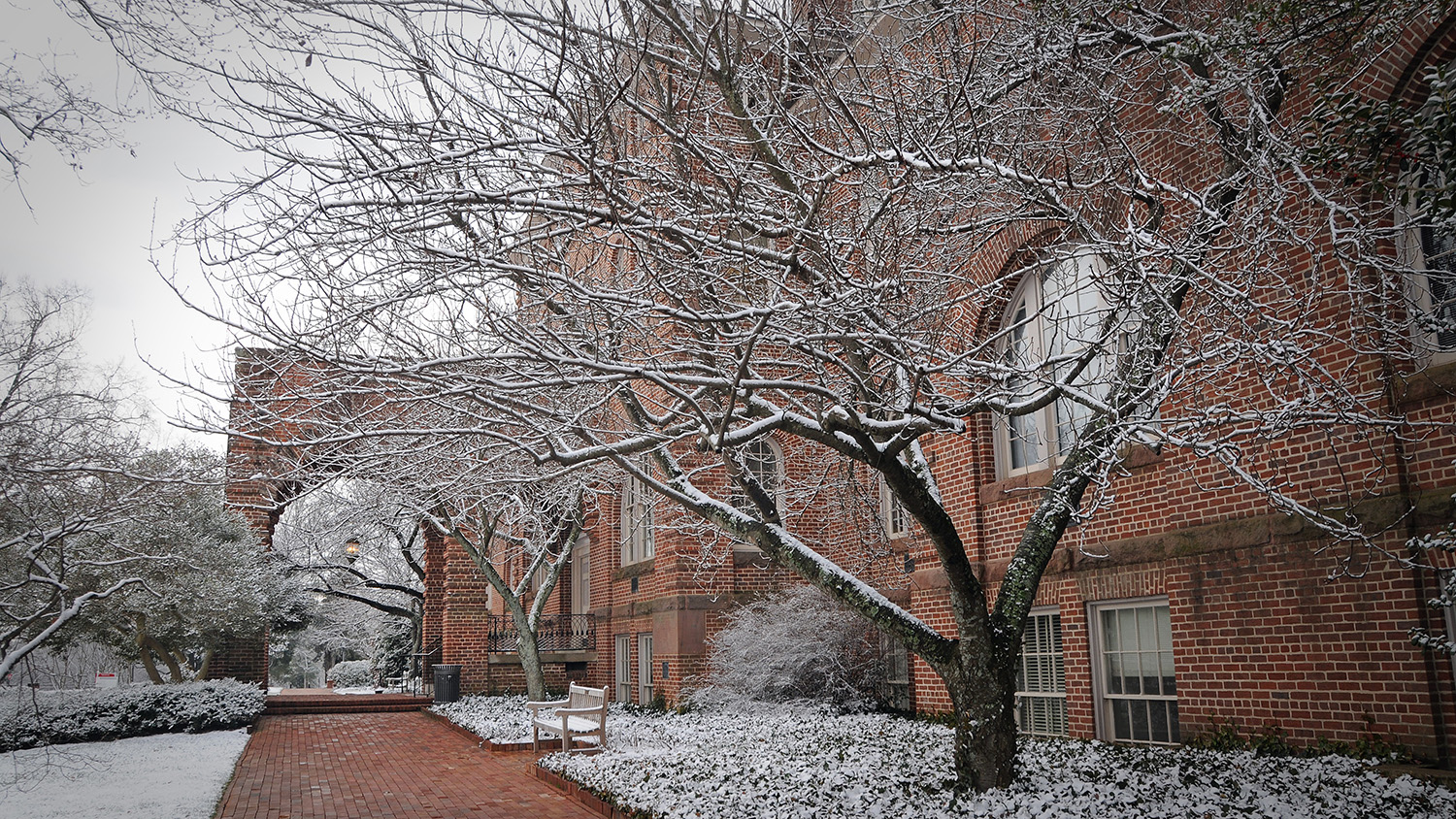 From the Office of Assessment:
Each year, every academic program offering a degree or certificate is evaluated by its faculty to improve the effectiveness of the program. We periodically highlight examples of what a selected program has done to become even stronger. One of the outcomes assessed by the

graduate program in architecture

in spring 2018 was students' ability to "use architectural and environmental principles in design." To determine the effectiveness of the program in enabling students to achieve that outcome, faculty reviewed student projects produced in ARC 500, Architectural Design:  Professional Studio. The findings showed that though 100 percent of the students demonstrated mastery of the basics of environmental principles in their designs, only 16 percent showed that they were aware of the green building rating system that is used for evaluating the designs. To address this area for improvement, the faculty decided to include this rating system as a part of measuring sustainability in the built environment and to urge students to take other courses that address green building design.
From the Office of Faculty Development:
NC State faculty and professional staff are invited to submit poster and session proposals for the

2019 Teaching and Learning Symposium.

The Symposium will be held Thursday, February 28, 2019, at the McKimmon Center, and will also include concurrent sessions and a keynote address. Proposals can deal with a wide variety of topics, including teaching with technology, innovative pedagogical techniques, creativity in teaching and learning, SoTL (Scholarship of Teaching and Learning), Scholarship of Community Engagement projects, sustainability in teaching, and more. Presenters can make poster submissions at

go.ncsu.edu/symposiumposters

. Submissions are due by 5 p.m. Wednesday, January 9, 2019. Session proposals should be submitted to Diane Chapman at

ddchapma@ncsu.edu

by December 19. Questions may be directed to Jonathan Holloway (

jphollow@ncsu.edu

).

Registration is now open for

Spring 2019 Reading Circles

. OFD now provides both face-to-face and virtual (online, asynchronous) meetings to discuss the books. Please register by Thursday, December 13 at noon using the form at:

https://go.ncsu.edu/readingcircles.

Circles will begin meeting in mid-January. For more information about the texts and the Reading Circle program, visit:

https://ofd.ncsu.edu/events-and-programs/reading-circles/

. The face-to-face texts are:

Agile Faculty: Practical Strategies for Managing Research, Service, and Teaching

by Rebecca Pope-Ruark; and

Zig Zag: The Surprising Path to Greater Creativity

by Keith Sawyer. The

Virtual Reading Circle (VRC)

texts are:

Creating Wicked Students: Designing Courses for a Complex World

by Paul Hanstedt; and

Small Teaching: Everyday Lessons from the Science of Learning

by James M. Lang.

NC State faculty are invited to

apply for the RED Core Teaching Certification |CTC|

beginning spring 2019. The CTC:

provides instructors the opportunity to learn pedagogical skills and information about teaching not necessarily gained during formal training in graduate school, helping them become more scholarly teachers;

allows instructors to gain recognition for their efforts to become more intentional, reflective teachers who incorporate best practices in teaching in higher education; and

affords faculty members the opportunity to meet other faculty members outside their home departments who are dedicated to improving their teaching.
Faculty participants refine and enhance their courses through the completion of one (1) learning module and reflective activities in five core competencies: reflective teaching, instructional design, assessment of student learning, student-centered teaching, and assessment of teaching. There are a variety of modules from which to choose, offered both face-to-face and online. For more information, please visit go.ncsu.edu/red-ctc.