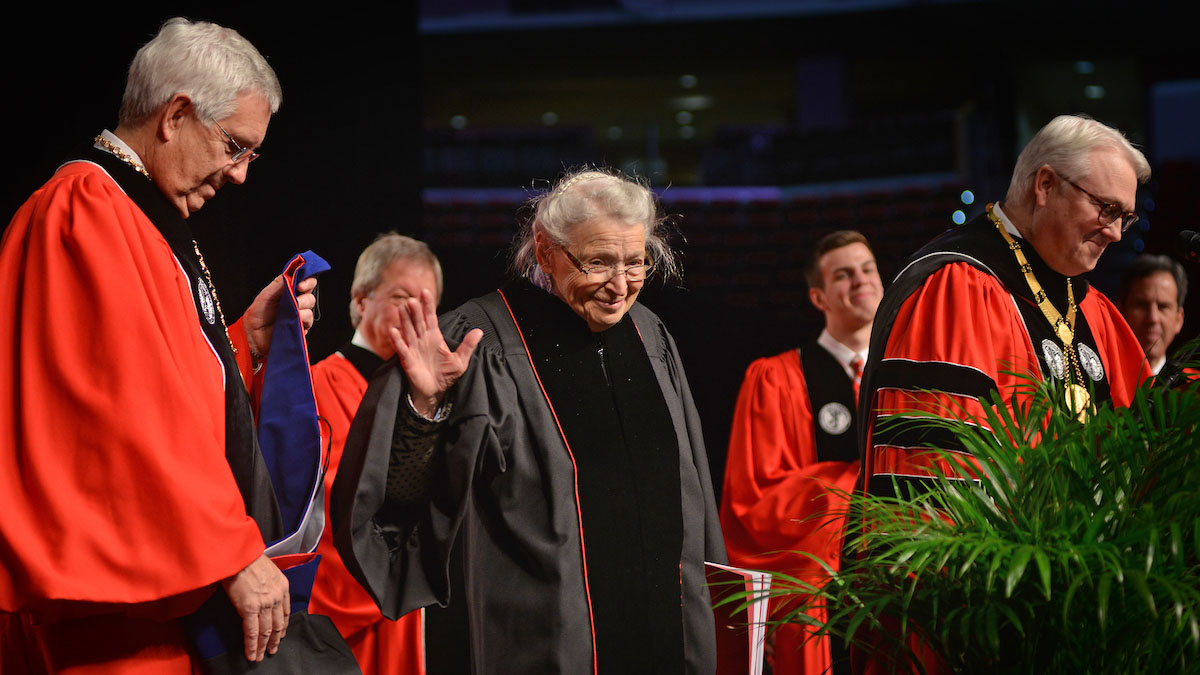 NC State awarded its first honorary degree in 1917 to Wilbur Fiske Massey, a botanist, horticulturalist and agriculturalist. Since then, the university has granted more than 270 honorary doctoral degrees to noted researchers, business professionals, civic and political leaders, social activists and representatives from a wide range of academic disciplines.
Honorary degrees represent NC State's highest recognition of outstanding and distinguished contributions to scholarship, creativity, leadership, and humanitarian or public service, that represent a state-level, national or international model to others and reflect the broad mission of the university.
"The honorary degrees granted by NC State shine a light on the recipient's work and public significance," said Executive Vice Chancellor and Provost Warwick Arden. "Honorary degrees also show students what is possible through putting to work the knowledge and experience they've gained in their academic careers."
The Honorary Doctoral Degree recognizes individuals whose achievements are extraordinary and have lasting distinction. It is awarded to individuals, who may or may not have an existing association with the university, on the basis of excellence in scholarship, creativity, leadership, humanitarian service or public service, and differs from the Watauga Medal, which recognizes unusually distinguished service to NC State.
"The Honorary Doctor of Fine Arts degree I received from NC State in May 2016 is a distinction I value highly," said Dr. Larry Wheeler, director and CEO of the North Carolina Museum of Art. "NC State is a prestigious international university and this affiliation gives me great pride. That the university is in Raleigh where I pursue my career makes the honor intimate, as well. An honorary degree from any other institution would not mean as much to me."
The honorary degree process begins with submissions to the Faculty Committee on Honorary Degrees. Nominations can come from any member of the university community, but may not be made for NC State faculty, staff or Board of Trustees members, the University of North Carolina Board of Governors, the governor, or any elected official or state employee concerned with the function or control of the university, so long as the relationship exists.
Learn more about honorary degrees at NC State and submit an honorary degree nomination today.
Honorary Degrees Conferred Since 2012